Who We Are
Sea Bright Service Center Auto is a full service auto and truck preventive maintenance and auto repair center in the bayshore area. We specialize in vehicle maintenance, brake, engine, electrical and much more.
Our experts have over 45 combined years of experience and the knowledge to service and repair even the most challenging automotive problems on all makes and models. We use the latest technology to assess the situation and offer you alternatives.
Why Choose Us
We are fair and affordable
Customers come back when they are treated right and billed a fair amount for our work. Other places try to overcharge, betting you will never come back.
Good reputation
This is not a large chain shop. We are an independent automotive repair shop and our name is on the building; lackluster workmanship is not an option.

Our experience
Our service professionals with years of experience are highly trained, so they know what they are doing, learning and adapting to changing automotive platforms.
Testimonials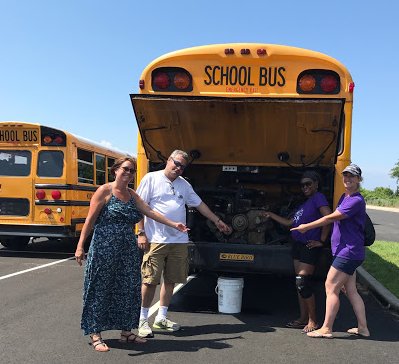 Rick was great to deal with. I was on a field trip at Sandy Hook with 25 passengers, including children and adults; home was pretty far away (Mahwah, NJ). Our bus was leaking coolant faster than it could be replenished. They came right out to the North parking lot and determined it was a bad water pump. The part was hard to get and luckily he pulled some strings and it arrived the next day! Rick even put me in touch with the park security to get permission to leave the bus in the lot overnight. He saved us towing expenses, got us repaired and back on the road faster than was expected and communicated with me every step of the way. Class act.
Thank you =)
Charles Jandris
I have been taking my cars to Sea Bright Service Center for over twenty years. They have always been great about explaining what's wrong, what they are fixing, and how much it costs. They do regular mantainance and emergency repairs. I would never trust my cars to anyone else.
JN, Atlantic Highlands
These guys are great! Big repairs or little things, they take care of everything. Glad they are down the street.
TB, Highlands